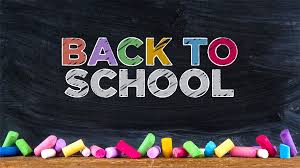 Good afternoon everyone. As always I hope this update finds you all safe and well. I sincerely hope you have all had a wonderful summer break under the circumstances. Finally the day is upon us when we can welcome back our wonderful children into school. I cannot begin to explain how much the staff have missed them all. We are all so excited to see all of our families after such a difficult period.
Just a reminder that children will start back on Wednesday 2nd September
. Although there will be some obvious changes that have been forced upon us, I can reassure you that all of the staff will be doing everything in their power to ensure the transition back to school for our children will be a smooth and happy one. Please follow the link below if you need to refresh your memory around the guidance for children returning next week.
http://easingtonprimary.org.uk/autumn-term-provision-an-update-for-parents-07-07-20/
The autumn term is going to be challenging, but I know if we work together and support each other it will also be fun and fantastic. Thank you everyone and I can't wait to see you all on Wednesday, where we will back as our truly special Easington family. Mr Appleby